"cognitive behavioral therapy", "EMDR", "eye movement desensitization therapy"

Meet our Team
We are so proud of our tradition of excellence. We have attracted experienced, dedicated, and effective professionals who serve our community with care and skill. Each of the professionals identified are independent practitioners of their profession. We appreciate their service to our community.
Salt Lake City Location
Counselors and Psychologists
Steven A. Szykula, Ph.D.
Licensed Clinical Psychologist
View Steven's CV (pdf)
Education
PhD — University of Tennessee at Knoxville (1977)
Residency/Internship
Special Learning Center, Sevier County, TN
Family Teaching Center, Helena, MT
Specialty Areas
Psychotherapy
Custody Evaluations
Psychological Evaluations
Psycho-educational Evaluations
Patient/Client Age Ranges
Child, Adolescent, Adult
Other Interests:
Basketball
Fly-fishing
Spectator sports
Movies
Concerts
Ryan Houston, Ph.D.
Licensed Clinical Psychologist
Education
PhD — Brigham Young University (2006)
Residency/Internship
Kern County Forensic Unit, Mini-Clinic (Outpatient Community Psychology)
Kern County Medical Center (Inpatient)
Specialty Areas
Psychological Evaluations
Psycho-educational Evaluations
Neuropsychological Evaluations
Learning Disability and Attention-Deficit Evaluations
Competency/Restoration to Competency Evaluations
Disability Evaluations
Patient/Client Age Ranges
Child, Adolescent, Adult
Other Interests
Digital Photography
Fly-fishing
Basketball
Tara Sharifan, PsyD
Education
PsyD — Pacific University, Oregon
Residency/Internship
Primary Children's Hospital
Specialty Areas
Psychological Evaluations
Developmental Evaluations
Psycho-educational Evaluations
Neuropsychological Evaluations
Gender Diversity (transgender, gender non-binary)
Chronic Health Conditions
Treating Conditions
ADHD
Anxiety
Behavioral problems
Depression
Feeding and Eating problems
Gender identity exploration
Living with chronic health conditions (adjustment, adherence to treatment)
Obsessive-Compulsive Disorder
Parent support
Toileting problems
Patient/Client Age Ranges
Toddlers, children, adolescents, young adults (2-25)
Other Interests
Traveling
Outdoors
Family
Dogs
Ron Llewelyn, PsyD
Education
PsyD — California School of Professional Psychology, Alliant International University (2006)
Specialty Areas
Individual Psychotherapy
Psychological Testing
Patient/Client Age Ranges
Adult
Timothy Shea Enniss, LCSW, CCTP
Licensed Clinical Social Worker; EMDRIA Certified Therapist, Certified Clinical Trauma Professional
Education
MSW – University of Utah (2004)
Residency/Internship
Valley Mental Health, Salt Lake City, Utah
Wasatch Youth Support Systems, Salt Lake City, Utah
Specialty Areas
EMDRIA Certified Therapist
Eye Movement Desensitization and Reprocessing (EMDR)
Rational Emotive Behavior Therapy (REBT) interventions
Cognitive Behavioral Therapy (CBT)
Pyschodynamic
Guided Imagery/Hypnosis
Behavioral
Solution-Focused
Transpersonal
Relaxation
Systemic
Motivational Interviewing
Law Enforcement and Military
Treating the Following Conditions
Posttraumatic Stress Disorder (PTSD)
Complex PTSD (C-PTSD)
Sexual Trauma
Anxiety
Phobias
Panic Attacks
Dissociative Disorders
Obsessive-Compulsive Disorder (OCD)
Grief and Complicated Grief
Depression
Substance Abuse and Sobriety Maintenance
Family Conflict
Adolescent Problems
Oppositional Defiant Disorder
Attention-Deficit/Hyperactivity Disorder (ADD/ADHD)
Performance Enhancement
Patient/Client Age Ranges
Child, Adolescent, Adult
Other Interests
American Kenpo and martial arts
Working out
Time with family
Learning new things
Linda Hackett, CMHC
Licensed Professional Counselor
Education
MA — University of Akron (1996)
Specialty Areas
Premarital Counseling
Individual/Family/Couples Therapy
Trauma/PTSD
Sexual Trauma
Anxiety/Panic
Stress Reduction
Depression
Bipolar
ADHD/ADD
Substance Abuse and Sobriety Maintenance
Grief Counseling
Military Personnel and Dependents
Patient/Client Age Ranges
Child, Adolescent, Adult
Other Interests
Family Time
Travel
Reading
Quilting
Jeffrey Carr, LCSW
Licensed Clinical Social Worker
Education
MSW — University of Utah (2005)
BS — Psychology (2003 – U of U)
Residency/Internship
Truman Elementary School
Primary Children's Adolescent Unit, Utah State Prison
Specialty Areas
Trauma
Anxiety
Depression
PTSD
Lifespan Integration
Transpersonal
Consciousness Research
Patient/Client Age Ranges
Late Adolescent, Adult
Other Interests
Family
Sports
Gardening
Cars
Music
Reading
Spirituality
Susan Hollenbeck, LCSW
Licensed Clinical Social Worker
Education
MSW — Brigham Young University (1993)
BS — University of Utah (1991)
Specialty Areas
Adult Psychotherapy
Patient/Client Age Ranges
Children, Adolescents, Adults
Brenda Luker, LCSW
Licensed Clinical Social Worker
Education
MSW — University of Utah (1997)
BS — University of Utah (1995)
Specialty Areas
Group and Individual Therapy
Women's Issues
Crisis work
Trauma Treatment
Patient/Client Age Ranges
Adolescents and Adults
Jane Osborne, CMHC
Education
MS — South Dakota State University (1995)
Specialty Areas
EMDR
Trauma/PTSD
Depression
Anxiety
Family/Couples Counseling
Patient/Client Age Ranges
Six years and above
Amy O. Davis, ACMHC
Education
MA – Xavier University, Cincinnati, Ohio, 2015
Residency/Internship
Upward Bound, Cincinnati, Ohio
Youth Care, Draper, Utah
Specialty Areas
Child and Family Therapy
Play Therapy
Rational Emotive Behavior Therapy (REBT)
Cognitive Behavioral Therapy (CBT)
Dialectical Behavioral Therapy (DBT)
Motivational Interviewing
Mindfulness Training
Treating the Following Conditions
Depression
Impulsivity
Attachment issues
Post Traumatic Stress (PTSD)
Adjustment issues
Anxiety (social, separation etc.)
Autism Spectrum Disorder
Phobias
Relational aggression/bullying
Family conflict
Attention-Deficit/Hyperactivity
Grief and loss
Client Age Ranges
Children (3 to 11 years)
Adolescents (12 to 17 years)
Adults
Other Interests
Spirituality
Reading
Skiing
In-line skating
Gardening
Cindy Chia Hernandez, MA, CMHC
Education
University of Central Oklahoma – Masters of Arts in Counseling Psychology
University of South Australia – Bachelors of Science in Psychology
Residency/Internship
Harvard University, Cambridge, MA – Research Internship
Oklahoma State University, Stillwater, OK – Research Internship
Sunbeam Family Services, Oklahoma City, OK – Clinical Training
University of Central Oklahoma, Edmond, OK – Clinical Training
Specialty Areas
Cognitive Behavioral Therapy (CBT)
Psychodynamic Therapy
Mindfulness Training
Couple's Therapy
Family Therapy
Pre-Marital & Marital Therapy
Stress and Mood Management
Life Skills and Solution-Focused
Fitness & Wellness Coaching
LGBTQ-Friendly Counseling
Treating the Following Conditions
Depression
Anxiety
Mood Disorders
Relationship Issues
ADHD
Trauma
Grief/Loss
Client Age Ranges
Adolescent & Adults from age 16 onwards
Other Interests
Traveling
Playing on the guitar
Singing
Yoga
Hiking
Fashion Designing
Shopping
Aline Devaud, MS, MSW, CSW
Certified Social Worker
Education
MSW, Social Work, University of Utah, Salt Lake City, UT
MS, Special Education, Utah State University, Logan, UT
Work and Practicum Experiences
House of Hope, drug and alcohol treatment center for women and their young children
Cottonwood Treatment Center, a lock-down residential facility for youth, ages 12 to 21
Granite School District, special educator and coordinator for preschool and elementary school students
Specialty Areas
EMDR
Mindfulness
Nonviolent Communication
Buddhist Psychology
Cognitive Behavioral Therapy
Trauma
Anxiety
Depression
Relationship Issues
Parenting Issues
School Related Challenges
Children with Autism and/or Emotional Disabilities
Adolsecent Problems
Bipolar
Meditation/Unification
PTSD
Patient/Client Age Ranges
Child, Adolescent, Adult
Other Interests
Family across the generations
Cycling, hiking, camping, travel
Gardening
Cooking and restaurants
Ballet, opera, concerts
Spiritual study and practice, yoga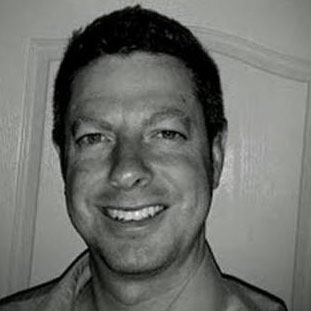 Jared Powell MSW, CSW
Education
Juris Doctorate — California Western (2005)
Master of Social Work — Brigham Young University (2002)
Bachelor of Science — Brigham Young University (1999)
Specialty Areas
Adult Psychotherapy
Patient/Client Age Ranges
Adults, Adolescents
Ann Martin CMHC, EdDCP ABD
Education
Master Degree in Mental Health Counseling from the University of Phoenix
Educational Doctorate In Clinical Counseling ABD from Argosy University
Residency/Internship
First Step House
Serenity House
Lakeview Inpatient Geriatric
Davis Behavioral Health Children and Youth New Vision Program
Highland Ridge Hospital
Specialty Areas
Cognitive Behavioral Therapy (CBT)
Behavior Modification
Solution-Focused
Substance Abuse
Adolescent Substance Abuse
Adult Substance Abuse
Court / Probation
Parenting
Autism Spectrum Disorders
Treating the Following Conditions
Anxiety
Depression
Phobias
Panic Attacks
Obsessive-Compulsive Disorder (OCD)
Grief and Loss
Substance Abuse
Family Conflict
Adolescent Problems
Oppositional Defiant Disorder
Conduct Disorder
Attention-Deficit/Hyperactivity Disorder (ADD/ADHD)
Parenting and Behavior Management
Patient/Client Age Ranges
Child, Adolescent, Adult
Laura Russell, ACMHC
Education
MS in Clinical Mental Health Counseling: Attending Capella University
BS Psychology: University of Phoenix
Chi Sigma Iota
Residency/Internship
Washington D.C. for Clinical Training
Chantilly, VA for Clinical Training
Specialty Areas
CBT
REBT
SFBT
Humanistic Therapy
Marriage and Family Therapy
Treating
ADHD
Adjustment Issues
Anxiety
Depression
Family Conflict
Grief and Loss
Marriage Counseling
OCD
Stress Management
Substance Abuse
Trauma
Client Age Range
ALL
Chris Kane, LPC, LCMHC
Samuel Szykula, ACMHC
Education
MS — University of Phoenix (2017)
BS — University of Utah (2010)
Residency/Internship
University of Phoenix Counseling Center
True Life Treatment Center
ACES Counseling
EEG Info (Neurofeedback Certification)
Specialty Areas
Cognitive Behavioral Therapy (CBT)
Mindfulness Training
Psychodynamic Therapy
Stress & Mood Management
Life Skills & Solution Focused
Fitness & Wellness Coaching
Treatment for Substance Use Disorders
LBTQ – Friendly Counseling
Neurofeedback
Treatment Conditions
Anxiety/Panic
Stress Reduction
Depression
Grief Counseling
Substance Use
Couples Therapy
ADHD/ADD
Adjustment Issues
Client Age Range
Adolescents & Adults
Other Interests
Golf
Fly Fishing
Basketball
Travel
Medication Management
Mark Neuman, MD
Diplomate/ American Board of Psychiatry & Neurology
Education
MD — Autonomous University of Central America (1996)
Residency/Internship
Internal Medicine, The Jewish Hospital of Cincinnati
Texas Tech University Health Sciences Center, Department of Neuropsychiatry
Specialty Areas
Adult Psychiatry
Patient/Client Age Ranges
Late Adolescent, Adult
Other Interests
Skiing
Fly Fishing
Fluent in Spanish
Nathan R. Currier, MD
Medication Management Provider
Education
MD – Indiana University School of Medicine (1979)
Specialty Areas
Adult/Geriatric Psychiatry
Patient/Client Age Ranges
Adult
Catherine Ortega, PA-C
Physician Assistant, Certified
Education
PA — University of Utah (1992)
Specialty Areas
Adolescent/Adult Psychiatry
Patient/Client Age Ranges
Adolescent, Adult, Children
Other Interests
Fitness
James Parker, PA
Physician's Assistant
Education
PA — University of Utah (1999)
Specialty Areas
General mental health
Patient/Client Age Ranges
16-64
Other Interests
Cycling
Woodworking
West Valley Location
Laura Russell
CMHC – Intern
Education
MS in Clinical Mental Health Counseling: Attending Capella University
BS Psychology: University of Phoenix
Chi Sigma Iota
Residency/Internship
Washington D.C. for Clinical Training
Chantilly, VA for Clinical Training
Specialty Areas
CBT
REBT
SFBT
Humanistic Therapy
Marriage and Family Therapy
Treating
ADHD
Adjustment Issues
Anxiety
Depression
Family Conflict
Grief and Loss
Marriage Counseling
OCD
Stress Management
Substance Abuse
Trauma
Client Age Range
ALL