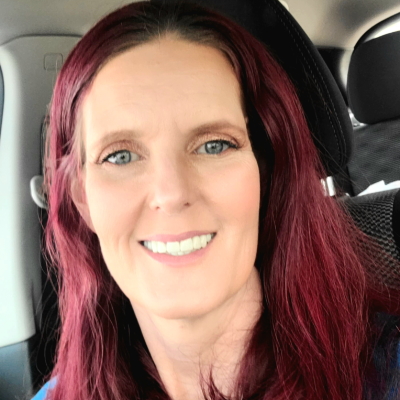 April Gray, LAMFT
The best part about being a therapist is seeing the positive emotional and physical responses my clients gain from therapy. I think of myself as a guide in helping people navigate challenges in their life. Everybody has challenges and obstacles they must face in their lifetime. But not one experience is the same. How we process our emotions, how and what we believe about ourselves and the world around us is as unique as we are. It's an emotional fingerprint. I want to hear about the emotional fingerprints, both good and bad so I can better understand how to guide you away from the bad and onto a path of self-healing.
I believe in the strength and resilience of people, even when faced with what may seem like insurmountable pain, abuse, trauma, unresolved generational trauma, and inaccessible memories. Exploring the thoughts and feelings associated with that is the root of therapy. Learning to see, feel, or think about things in a different way is literally mind altering and truly life changing.
Since every person has a unique story, I believe therapy should be tailored just as uniquely. I utilize trauma focused CBT, CBT, DBT, EMDR, play therapy, systems therapy, Motivational interviewing, and hypnotherapy in order to achieve a singular goal, living a happy and emotionally unburdened life. I love working with a wide range of clients from different age groups from 3 to 103, couples, families, gender or sexual identity, and ethnicities. A wide array of clients helps me understand other perspectives and I believe makes me a better guide.