Welcome to Comprehensive Psychological Services. I'm Dr Steve. Since 1986, your behavioral health and physical wellness have been our priority. We have attracted the very best doctors and counselors to practice from our locations in Salt Lake, Layton, West Valley, and South Valley. We help children and adults of all ages. We also provide expert evaluation services including child custody evaluations, learning disability evaluations, autism and ADHD screening and testing and much more. For employers we offer services such as pre-employment evaluations for law enforcement, wellness/health assessments, return to work consultations, critical incident debriefing and employee assistance counseling programs.
We are knowledgeable and employ "evidence-based" treatment services. See our blog for a description of the types of therapy that we can provide.
Our clients appreciate our services and the real life improvements they have made as a result of the services provided. Reduced symptoms, improved relationships, enhanced concentration and performance are the outcomes derived from our work.
Education
PhD — University of Tennessee at Knoxville (1977)
Residency/Internship
Special Learning Center, Sevier County, TN
Family Teaching Center, Helena, MT
Specialty Areas
Psychotherapy
Custody Evaluations
Psychological Evaluations
Psycho-educational Evaluations
Patient/Client Age Ranges
Child, Adolescent, Adult
Other Interests
Basketball
Fly-fishing
Spectator sports
Movies
Concerts
by Steven A. Szykula, Ph.D.
$14.04 + tax, with free shipping
Orders of five or more books, $10/book + tax with free shipping
To order directly from Us:
Email order request to [email protected]
Call 801.483.1600
Online via PayPal
To order from Amazon:
Get Off the Bus: Depression, Anxiety and Obsession Paperback
by Dr. Steven A. Szykula (Author), Walter Mason (Editor)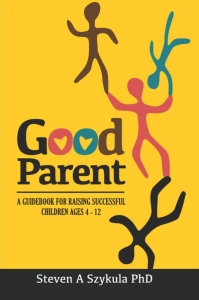 by Steven A. Szykula, Ph.D.
$14.04 + tax, with free shipping
Orders of five or more books, $10/book + tax with free shipping
To order directly from Us:
Email order request to [email protected]
Call 801.483.1600
Online via PayPal