Michael Maher, ACMHC-Intern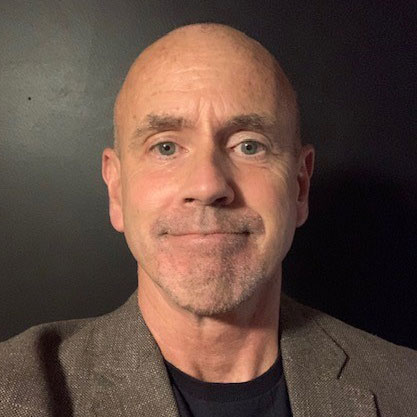 Everybody struggles. Everybody. This is one of the most important life lessons that I have learned. Many people look around and believe that others do not struggle with things in life. They internalize this and then think there is something wrong with them. Realizing the struggles life brings is what drew me to counseling. Working through my own personal struggles has helped me to develop compassion for those who are currently facing challenges in their lives. I am inspired to be in a profession that can assist others to also regain hope and resolve struggles and symptomatic patterns. It is enlightening to realize that, often, the most painful or difficult challenges can reveal the greatest opportunities for growth, peace, satisfaction, moments of joy and wisdom.
I am currently working at CPS in the capacity of clinical mental health counseling intern, and will continue to see clients in the capacity of as associate clinical mental health counselor upon completion of internship requirements in September 2020. Prior to entering this field, I have had decades of experience in managing complex psychological, medical, emotional and social issues in people from a broad range of social, cultural, economic, educational, and ethnic backgrounds. I also have extensive experience in the field of education, educational theory biology and medicine.
One of my professors described the field of counseling as one in which a client "allows you to walk with them in their sacred space". To me, there is no greater honor or responsibility than to be invited to that "walk".
---
Client Focus
Age: Adolescents (age 14-19) through elder hood (over 65)
Credentials:
Currently enrolled in a Master's in Arts program in
Clinical Counseling at Northwestern University in Evanston IL.
anticipated graduation 09/2020.
Education:
Fairfield University, Fairfield, CT: B.S, in Biology with minor in Chemistry and a concentration in Latin American/Caribbean Studies (1985)
University of Vermont College of Medicine, Burlington VT: M.D. (1989)
Brown University, Providence RI: medical internship, residency, chief residency and fellowship in nephrology. (1989-1995)
Northwestern University, Evanston IL: MA in Counseling (anticipated graduation September, 2020).
Specific areas of Interest:
Anxiety and Worry
Depression
Trauma Recovery
Substance and Behavioral Addictions
LGBTQIA Issues
Trauma Recovery
Depression
Anxiety
Self Esteem Issues
The Connection Between Mental Health and Spirituality
Sexual Abuse
Spiritual Abuse
Treatment Approach:
After first assessing a client and finding out what their goals for therapy are, I develop a treatment plan that may incorporate many different theoretical approaches (An "Eclectic" Approach). I believe this brings maximum flexibility and the ability to tailor treatment more specifically to the client's problems, needs, culture and personality. Some of the approaches I commonly work with would include:
Cognitive Behavioral (CBT)
Emotionally Focused Therapy
Experiential Therapy
Mindfulness Based Therapy (MBCT)
Narrative Therapy
Person Centered
Solution Focused
Schema Cognitive Therapy
Acceptance and Commitment Therapy (ACT)
Modality:
Individuals
Couples/relationships
Group Therapy
Tele-therapy
Outside Interests/Hobbies:
Art (painting, photography), Music (piano) hiking, travel, creative writing